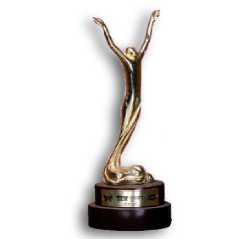 DWIJ Awards
DWIJ PURASKAR Life reborn awards Salute to Recovery, Tribute to Mental Health
This is a flagship event of IPH running successfully for more than two decades. VEDH is a career perspective conference which IPH started organizing way back in 1991.
VEDH Thane will have its 23rd edition in December 2014. IPH with respective partners now organizes VEDH at Ahmednagar (8yrs.), Pune (3 yrs), Latur (3 yrs), Aurangabad (7yrs) and Nashik (3 yrs), Nagpur (2 yrs).
This year the VEDH season will open with 50th Golden VEDH AT Pune on 19th and 20th September 2014.
Every year Thane VEDH that spans over 16 hours and an entire week end attracts over 3500 students, teachers and parents. VEDH is documented in crisp DVD format by the AVAHAN team of IPH.
The concept
Role models of recovery
The awards are presented to individuals who are recovering (or have recovered) from mental disorders.
And also those who had the strength to break the shackles of stigma and seek help
Who shall then be presented as role models of recovery
Dwij–the name:
'Dwij' literally implies 'a life reborn.' It has been conventionally used to denote the 'two births of a Brahmin' –before and after attaining knowledge. In the same vein, it also implies the life of a bird inside the shell and a life with wings.
Taking from these, the name here implies the recovery from the disorder and starting a 'new life.'
Who are awarded?
Recovering patient: male or female
Caregivers
Mental health & mental illness are somewhat neglected subjects even in the medical profession. But with changing times people are aware of the importance of the field of Mental Health . In spite of the fact that there are no. of treatment options available & help in ameliorating the distressful symptoms there is a very wide gap between the society & mental health mainly caused by ignorance & misconceptions . The picture is not much different even in cities. With its slogan as Mental Health for All Institute for Psychological Health ( IPH ) has started this constructive initiative i.e. DWIJ Puraskar . first time in Asia , to reduce this wide gap. This is achieved through a function called DWIJ. Rs. 10000 each are given as award to 3 Shubharthis & 3 Shubhankars ( Caregivers ) . This is a salute to people who have been fighting with their serious mental illness & recognition for their family who are a pillar of strength behind them.
How is it done ?
There is a detailed 15 pages form revealing the journey of recovery , one for Shubharthi & 1 for the Shubhankar. Copies of these forms are sent to psychiatrists all over Maharashtra & Goa . The received filled in forms are scrutinised by a team of mental health experts to select 3 winners from Shubharthis & 3 from Shubhankars who are awarded by invited dignitaries in a spectacular function in an auditorium in Thane.
What do we achieve through DWIJ :
These are the role models of recovery.
Shubharthis who stayed in shadows out of shame come on the stage in lime light to share their recovery process.
Helps reduce stigma about mental illness in society.
Other shubharthis carry a message of hope.