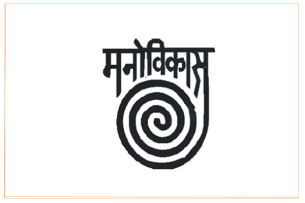 Manovikas project is also available in the form of Book as well as DVD. Manovikas has done more than 900 shows till date.
Project with a focus on sensitizing the community about mental health issues.
Volunteers trained thoroughly over a period of 3 months, conduct awareness programs free of charge
Have conducted programs for different social groups
A journey from awakening to awareness
Manovikas is a community mental health project run ' by the people for the people and of the people' . It is one of the various projects run by Institute for psychological health (IPH), a renowned NGO, working in the field with the mission of' mental health for all' since 1990.
WHAT is MANOVlKAS?
In about 75 minutes of presentation, a group of our trained volunteers will try to cover the following points.
Relationship between physical, mental & social health,
What is mind? How does it function?
How do positive and negative thoughts affect our body?
Mental balance, satisfaction, poise and restrain to attain emotional balance .
Types of mental illnesses and their treatments and misconceptions about them .
What is healthy mind? How to achieve positive mental health?
This edutainment presentation will be delivered through role plays, poems, songs etc .
This program can be done in any of the 3 languages, i.e. in Marathi, Hindi or English according to the preference .
The entire program is free of charge. Only the conveyance fare of the volunteers is expected Donation to organisation is welcome.
Therefore we appeal you to come one and come all and take the maximum advantage to learn more about your emotions and mind.
We have number of other projects of your interest ..
To know more about us, please contact us on the following numbers or visit our website.