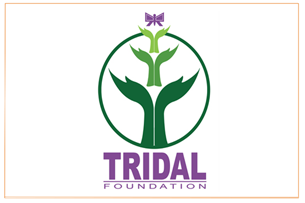 Tridal ' is a rehabilitation project -- -an activity center -- for patients suffering from a serious mental illness , schizophrenia. Tridal is a Bel leaf which has medicinal properties of antipsychotic medicines. Tridal stands for 3 arms important for rehabilitation , professionals, family members & community. Schizophrenia is a disorder in which cognitive functions are compromised . The patient ( we do not call them patients but Shubharthis, a person walking on the path of wellness , as stigma reduction starts from the name tag itself ) has to be on medication all his/her life & stopping medicines without doctor's advice can lead to a relapse.
These shubharthis are at different levels of functioning & the treatment resistant symptoms are lack of socialization & tactful communication & poor judgment . All these interfere in getting a job & holding on to it . The only treatment for this illness is regularity in taking medication & rehabilitation through regular work routine in a safe & protected environment. At Tridal Shubharthis work for 4 hrs. every day Monday to Friday on different products such as Calpro ( a nutrient supplement kheer preparation ) , food products such as Chivada, Laddus, Dry Chutneys etc. & many other seasonal items. By this patient may not go back to his/her premorbid status but at least will have some meaningful life.Shubharthis attending Tridal regularly have shown :
Better emotional expressiveness .
Improved communication skills.
Learning different new tasks.
Improvement in confidence & self respect.
Earning 1000 Rs. To 3000 Rs. per month through sale of their products.
Happy having a routine like his/her other family members.
All these findings are documented through presentations at different conferences. & publications